Other Projects:
Below is just a small selection of some of the other work undertaken by GVC in recent times. Please see our services section of the web site for a more detailed list of GVC core capabilities.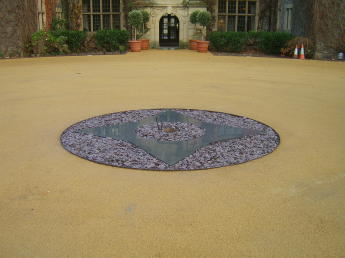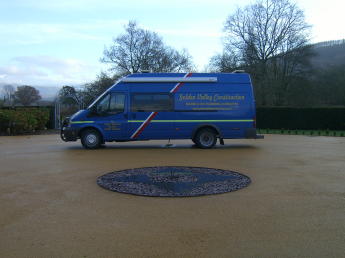 Above are some images of a slate star installed as a centre piece in the middle of a turning area. The island was created using steel edging, shaped into a circle. The slate was laid on a mortar bed and surrounded with slate chippings. This project was undertaken on behalf of Lafarge Tarmac National Contracting.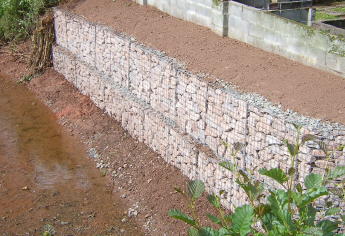 The Gabion wall constructed was to prevent the bank from being eroded away. They were installed 2 baskets high for the length of the property with hand pitched gabion stone.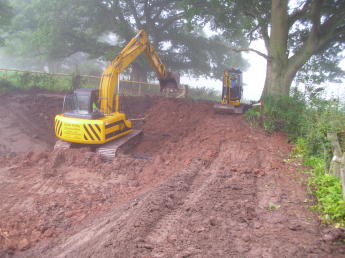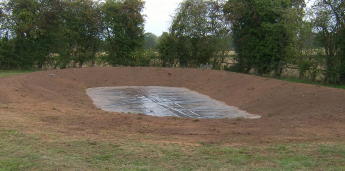 Above left is a larger pond that needed cleaning out and the banks re grading, an overflow pipe was installed bringing the water to the clients desired level. Above right is a slightly smaller pond installed with a heavy duty liner.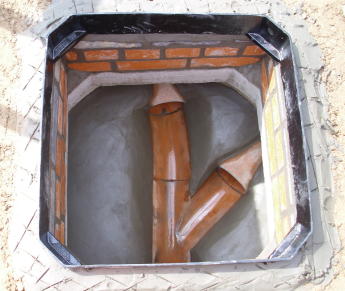 The images above are from a main sewer installed in the highway for a school. The pipe work was laid with a pipe laser and was air pressure tested.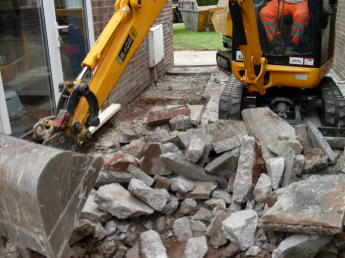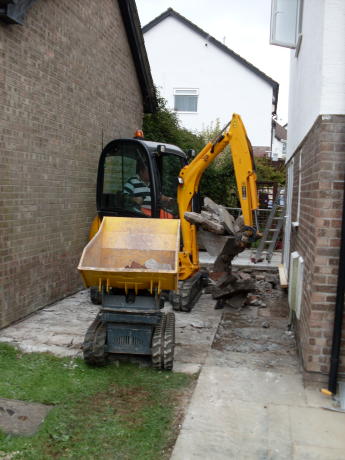 GVC have a wide range of machinery including small and narrow access equipment (see above). This particular project was to excavate an extension at the side of a house. Our narrow access dumper can elevate spoil into a skip or the side of a small lorry. The machinery is narrow enough to fit through side access gates in most instances.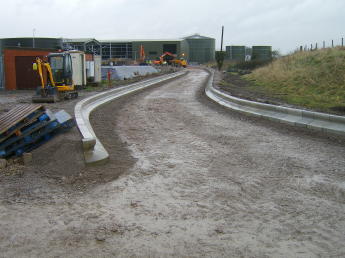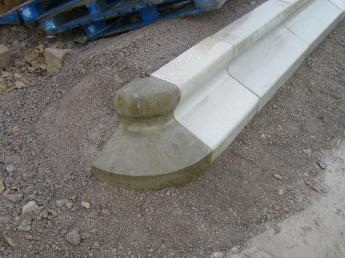 The images above are from a "Trief" kerb laying project at a waste recycling depot. These kerbs were laid using an 8 tonne excavator with a scissor type grab. Concrete haunching and site re grading was assisted with a 1.8 tonne mini digger.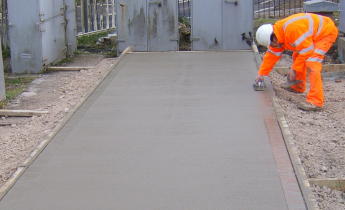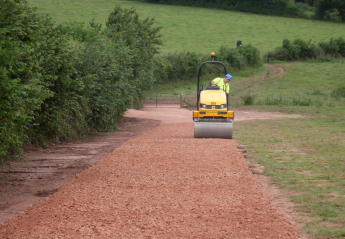 Above left is a small concrete base installed to fit a pre fabricated building onto. GVC provide a wider range of concreting services and on a larger scale, please visit the services section for more info. Above right; Final Rolling of an access road constructed through a farm.