Case Study 1: Kerb Laying
Golden Valley Construction have worked on numerous projects laying Pre-Cast concrete kerbs of all shapes and sizes. This particular project involved laying Half batter kerbs, straight and radius, Dish channel kerbs and Trief Kerbs.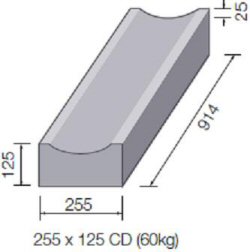 Pre cast kerbs are heavy and we use the latest kerb laying equipment to ensure the health and safety of our workforce. This equipment is actually more productive than traditional methods over prolonged laying periods.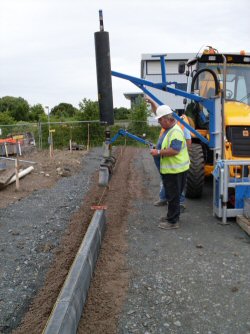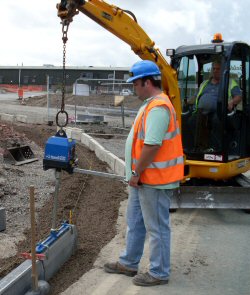 A standard 914mm long Trief kerb weighs approximately 220kgs and again requires specific lifting equipment, we use a scissor lift style device.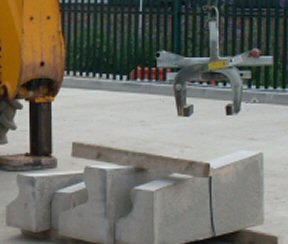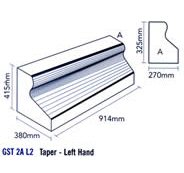 Dish Channel kerbs are also laid using the above device.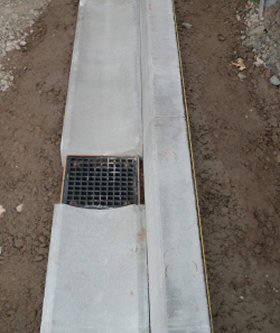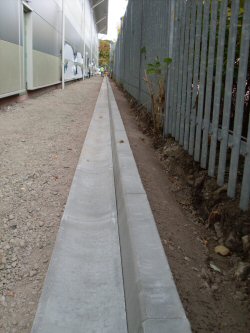 GVC can undertake kerb laying as a "stand-alone" service. We also offer this service as part of the full construction of your ground works on a site. GVC have the equipment and skills to set levels and kerbing lines from supplied drawings and to client specifications. We have experience on both industrial & quarry sites, residential driveways and highway work. GVC have street works licenses to enable them to work on the highway.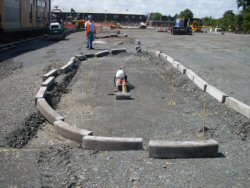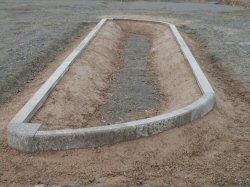 Above: A Mini island kerbed in HB2 radius and straight kerbs with corner quadrant kerbs.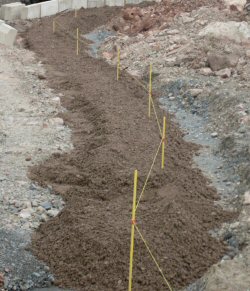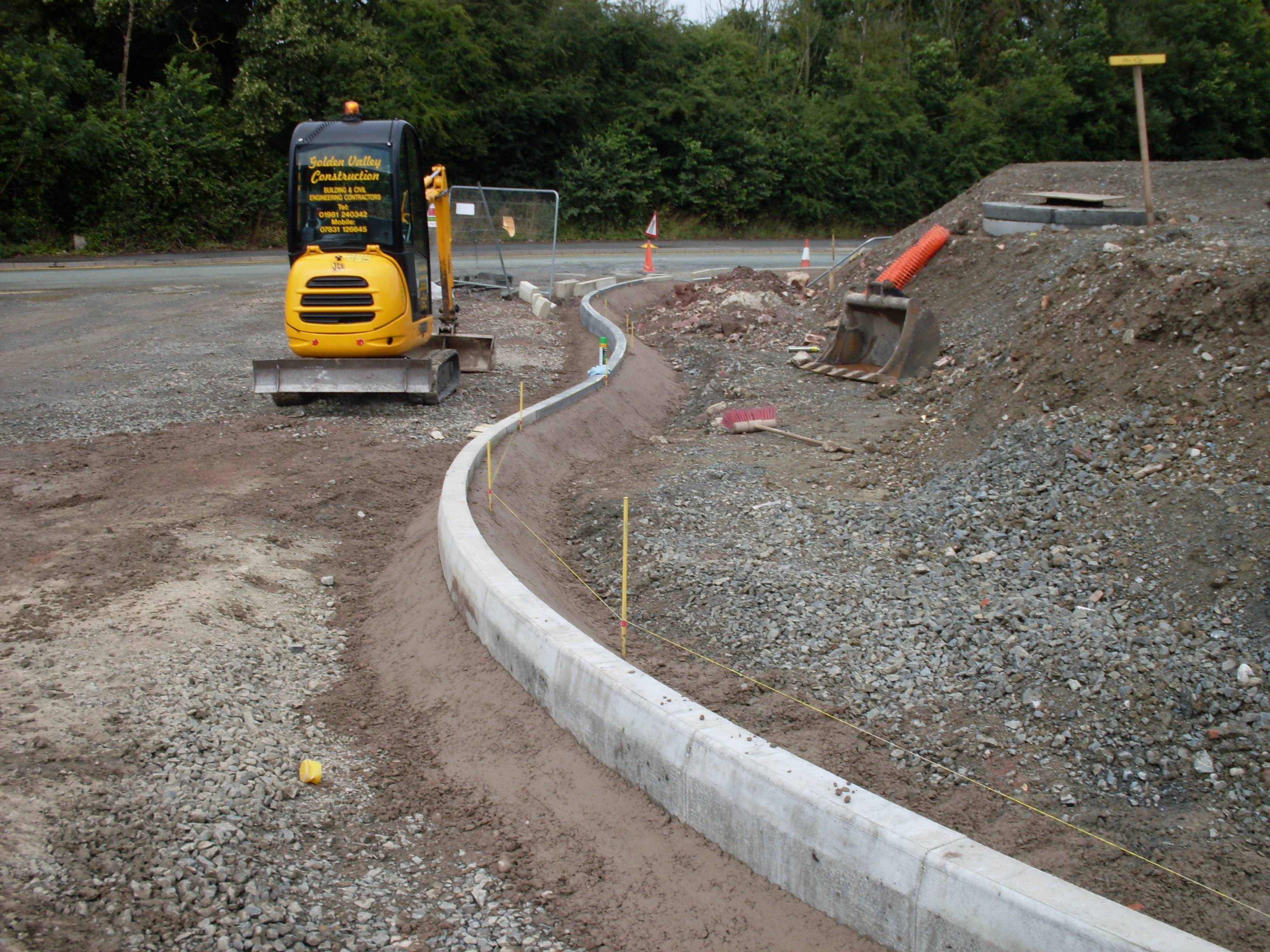 Above left: Kerbing Radius pins to pre agreed setting out levels. Above right: Finished radius on a site entrance splay.